Great season Swathers.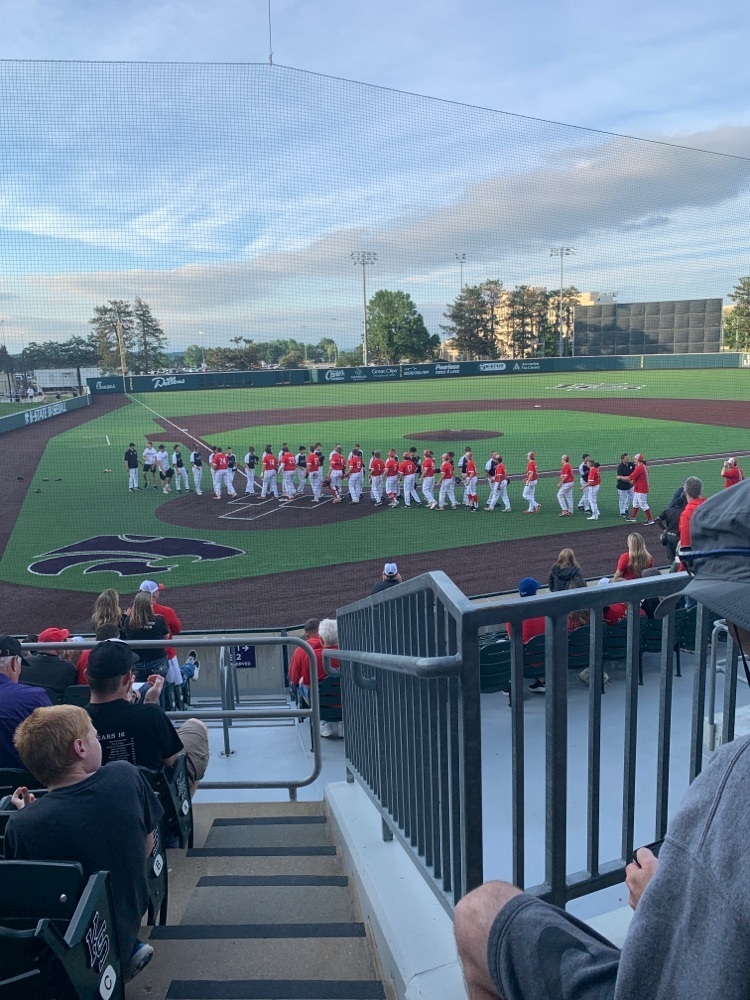 Final. Frontenac 17 Hesston 3.

End of 4. Hesston trails 16-3

End of three. Hesston trails 16-3.

End of two. Hesston trails 13-0

End of one. Hesston trails 13-0.

On schedule for 5:45.

Good luck to the Swather baseball team!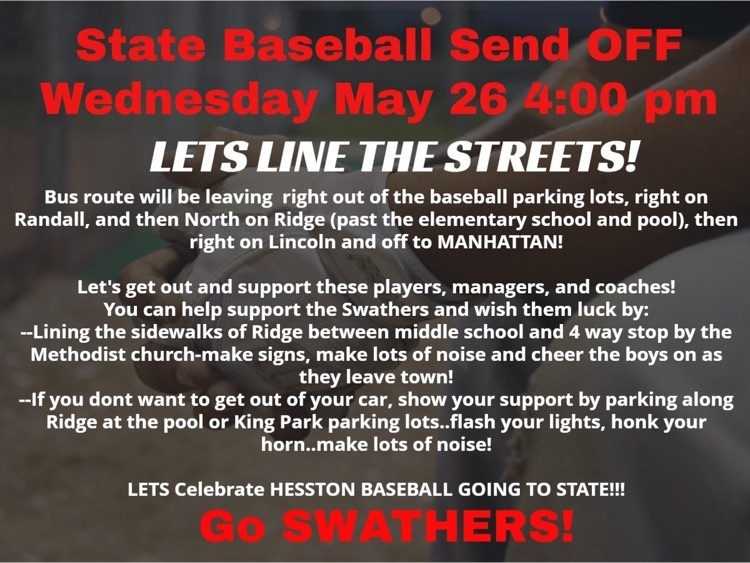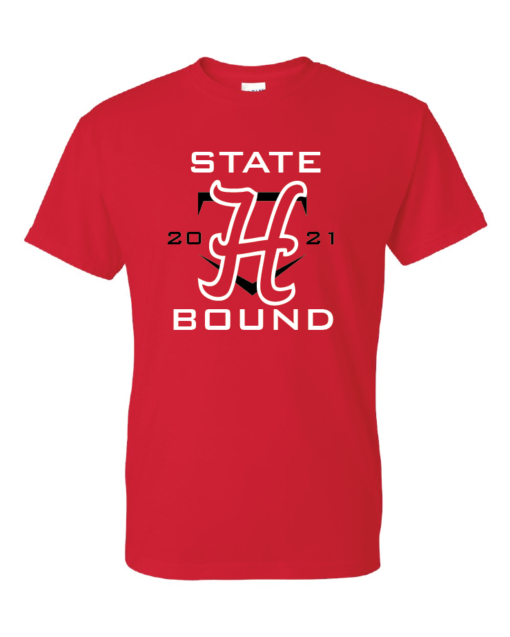 Hesston is set for the finish of regional softball today. Games start at 3 pm today. Hillsboro vs Haven and then Smoky Valley vs SE of Saline. Tickets at Gofan.co under Hesston

State baseball information will be posted by this evening. You can check the KSHSAA website for updates and bracketing. 3A state baseball is in Manhattan!

Hesston Regional softball will play today at Carl Boyer Field in Hesston. Wednesday rain out tickets will be accepted. We will have a list of names at the gate. 3pm Hillsboro vs. Haven, 4:30pm Smoky Valley vs. SE of Saline. Championship at 6 pm.


Regional champs! 3-2 over SE Saline!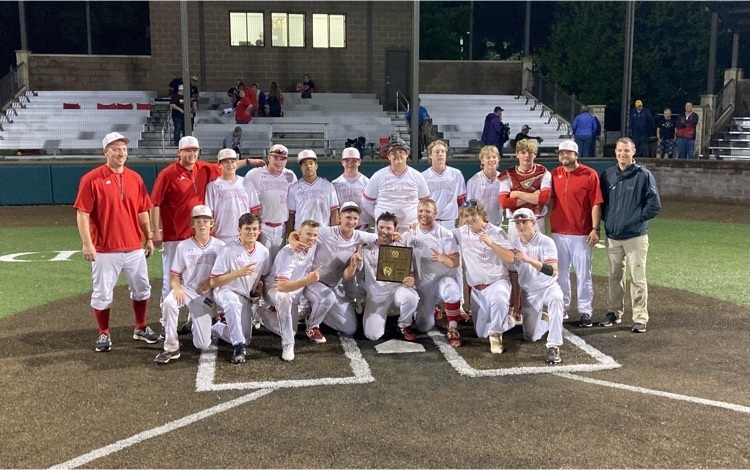 Hesston wins regional baseball semifinal 4-3 over Eureka on a walk off hit by Brady Cox! Will face SE Saline in the finals at approximately 7:50pm.

Regional baseball will be held at Soden's Grove in Emporia. There is no parking on the grass but there is available parking across the street at veteran's park.

U.S. Grant Complex 1800 N Main McPherson

Regional softball will move to McPherson to their turf field today. Still plan on a 1 pm start time and will follow same schedule. 1800 N Main St.
Swather Strength and Conditioning