We will keep everyone updated on weather today.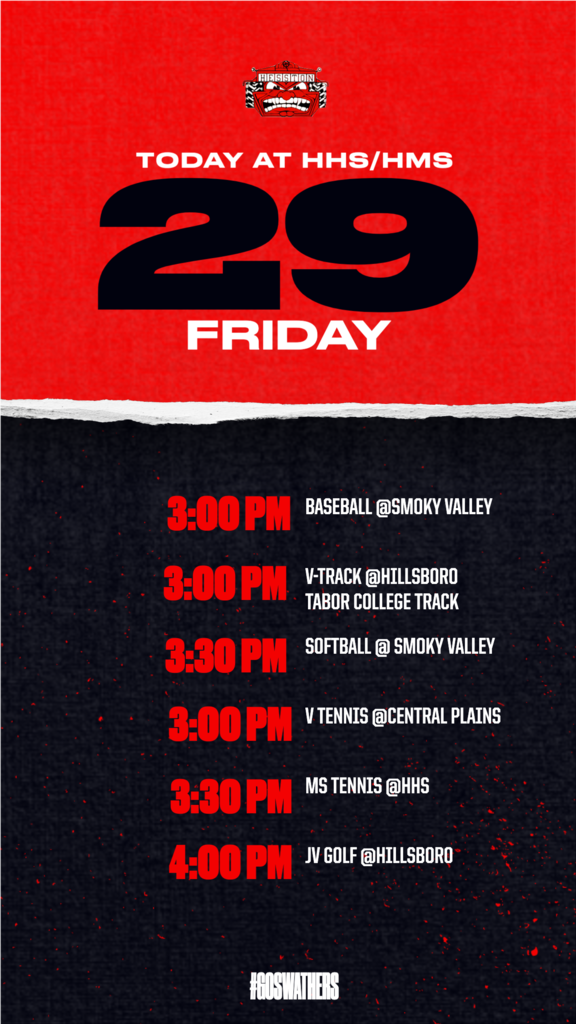 Thursday, April 28th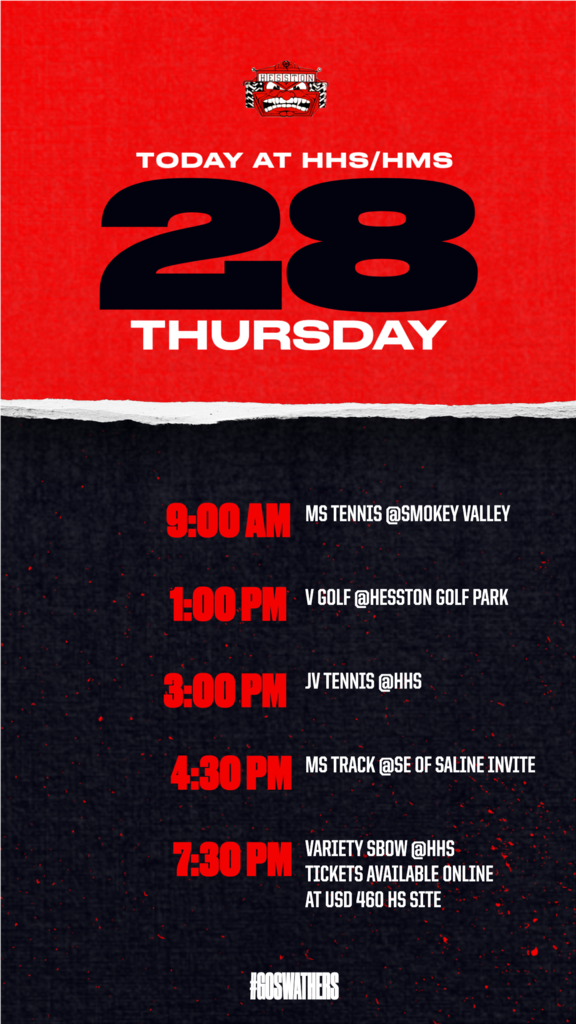 Tuesday, April 26th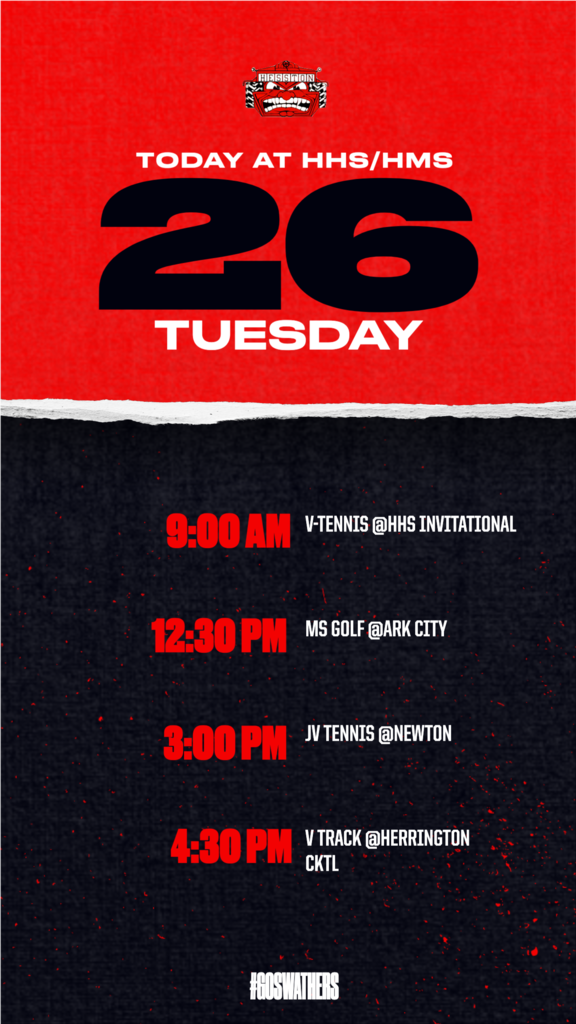 Monday, April 25th

TENNIS DAY SATURDAY!!!!

April 21st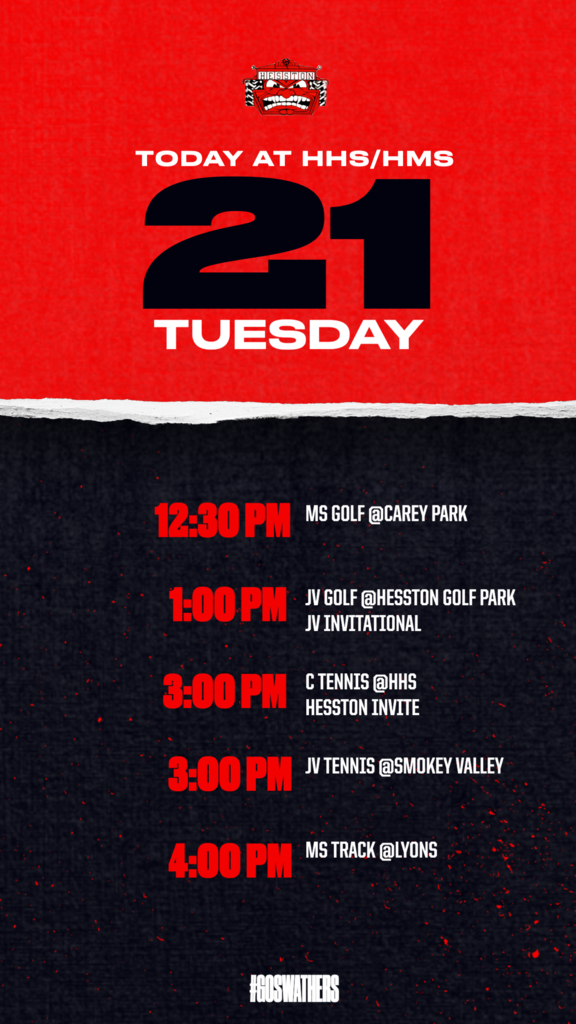 Tennis at Hillsboro has been cancelled due to weather.

Tuesday April 19th

Monday, April 18th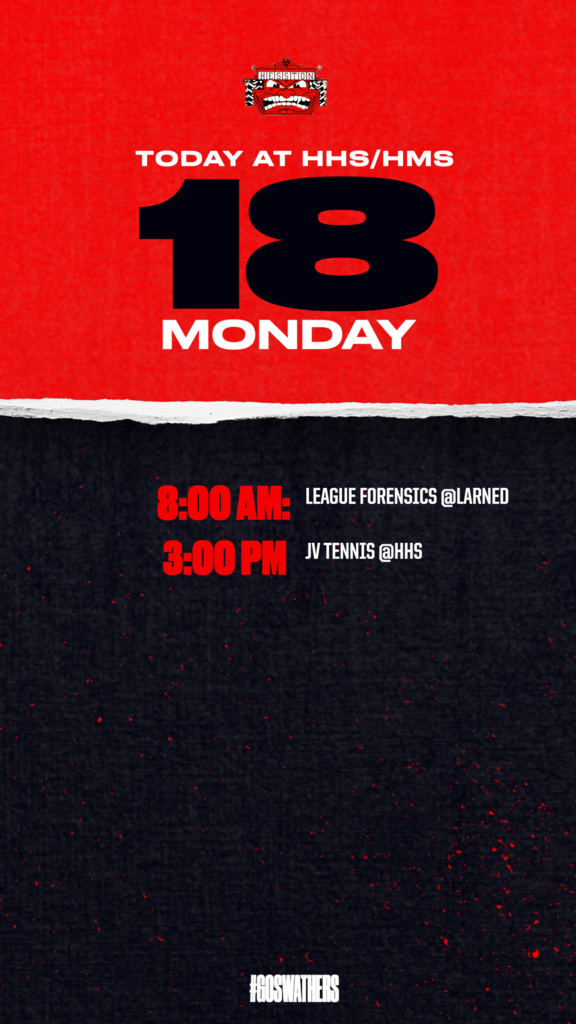 April 14th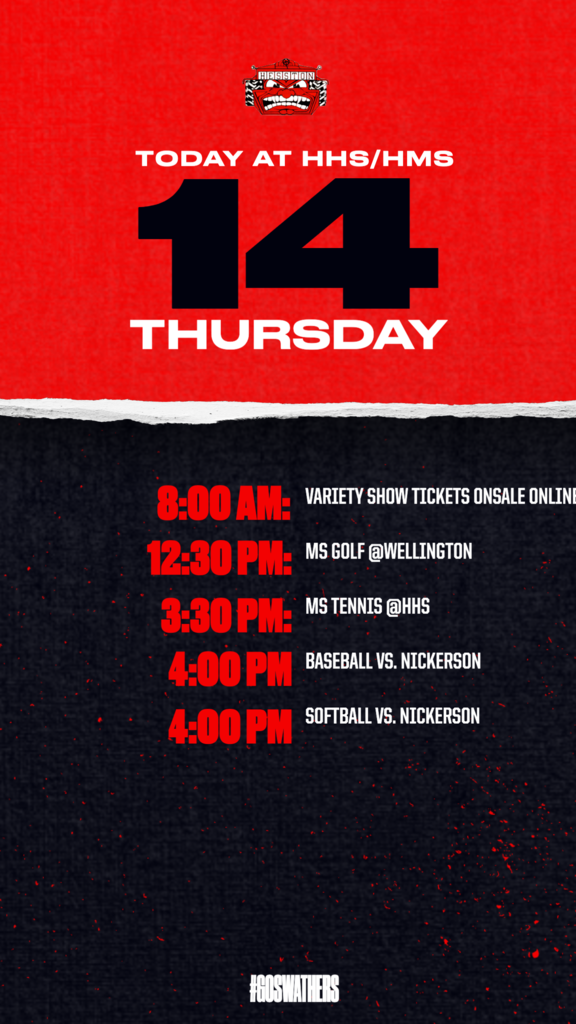 Congratulations for 1 ratings across the board for Men's, Women's, and Mixed Choir today at State Large Group in Buhler. Music programs really shined today!

Congratulations to the HHS Band for their 1 ratings at State Large Group this morning in Buhler. They were great!


APRIL 12TH

Monday, April 11th

Activities Schedule for April 8th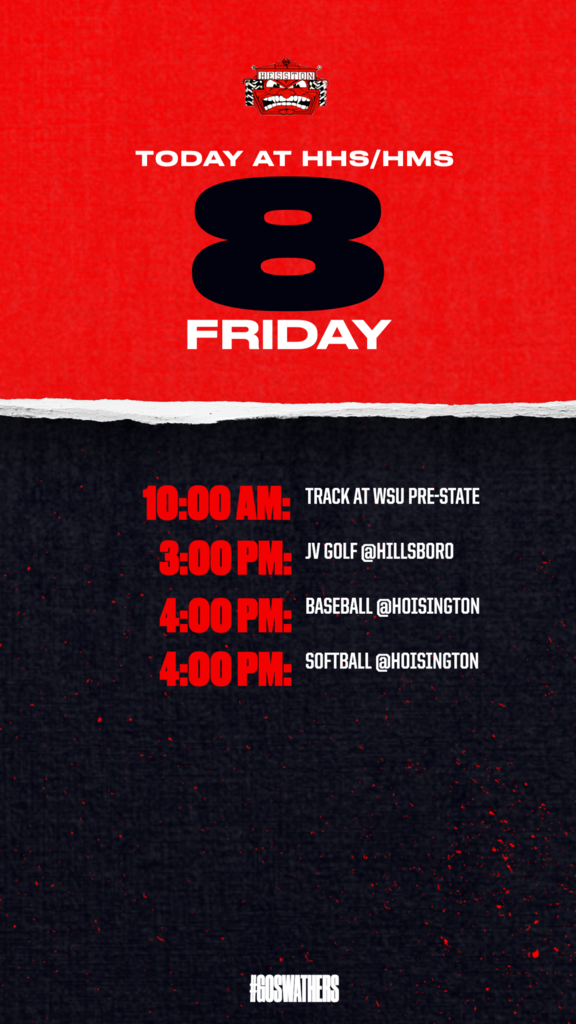 Softball/Baseball host Larned this afternoon at HHS. 4 pm start for both.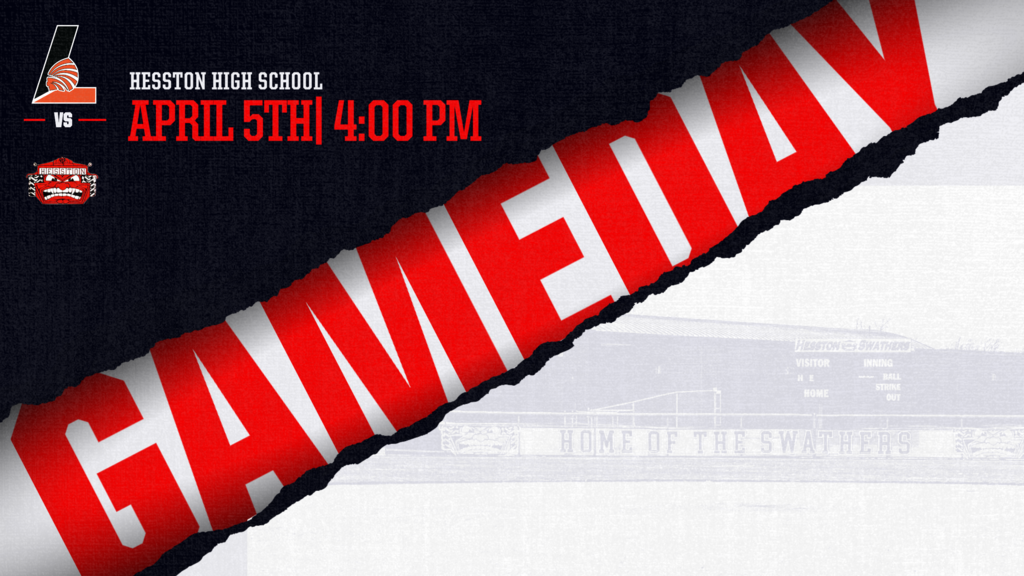 After Prom Fundraiser Sunday, April 3, 5-8:00 PM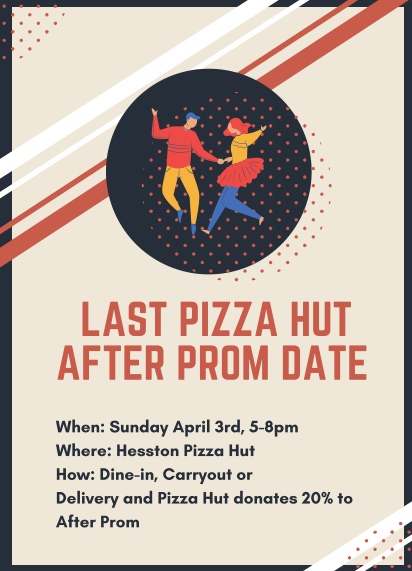 HS Track today at Andale. 3pm start Good luck to our teams as they compete today!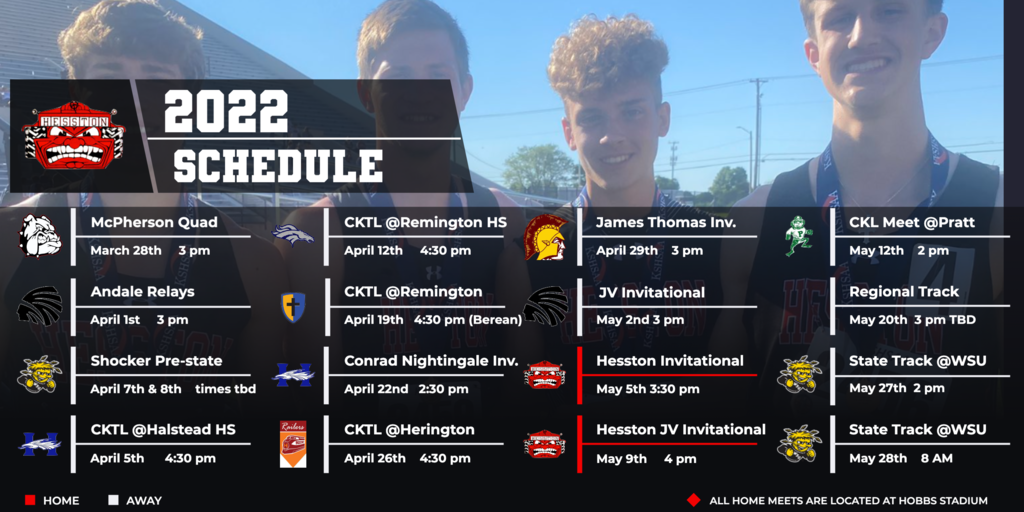 @HesstonMiddle track at Hillsboro will happen as scheduled.