Special recognition to HHS Senior Drew Hastings on earning the "Drama Club" Award. He continually provided standout performances over his high school career!

Congratulations to these Drama Award winners. Their stage performances were a highlight of the 2019-2020 school year!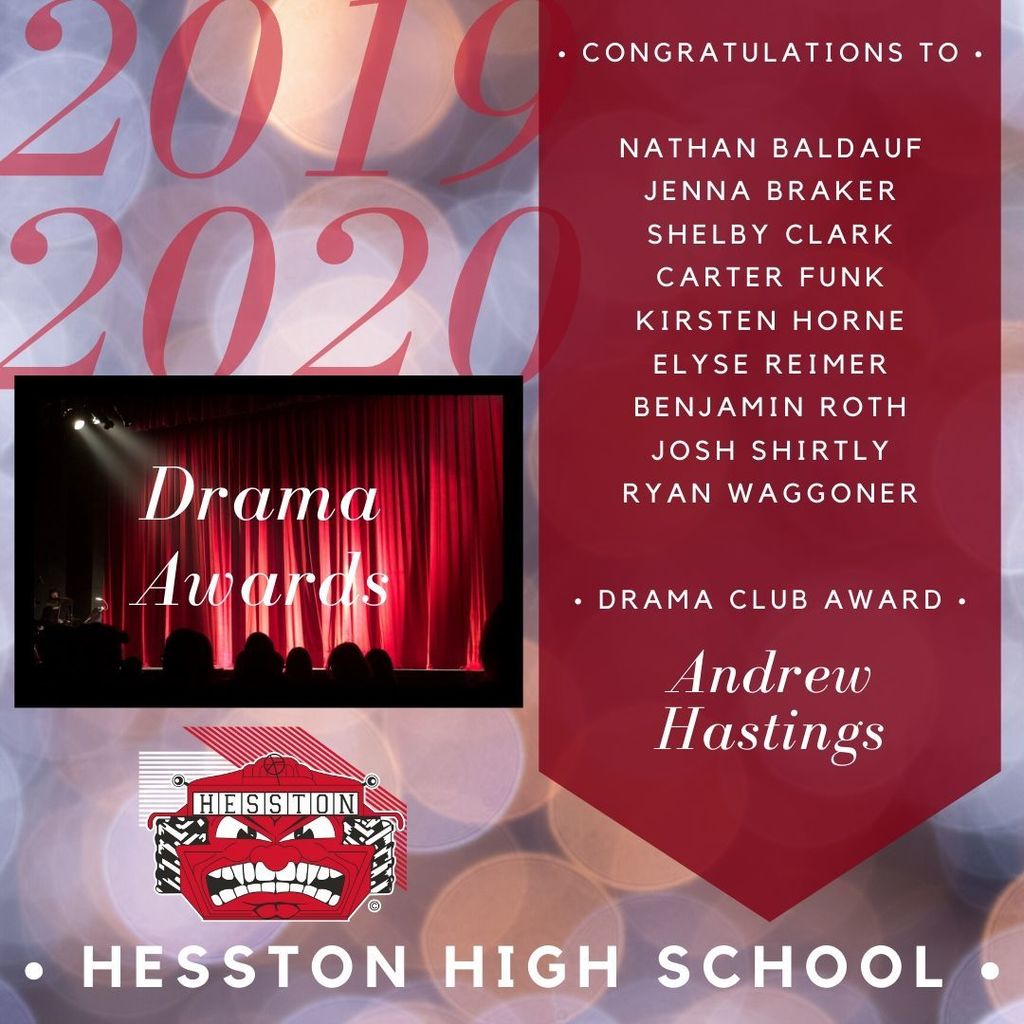 Congratulations to these Choral Music Award winners. If you heard any of our vocal music groups this year you know the incredible quality they brought to each and every performance!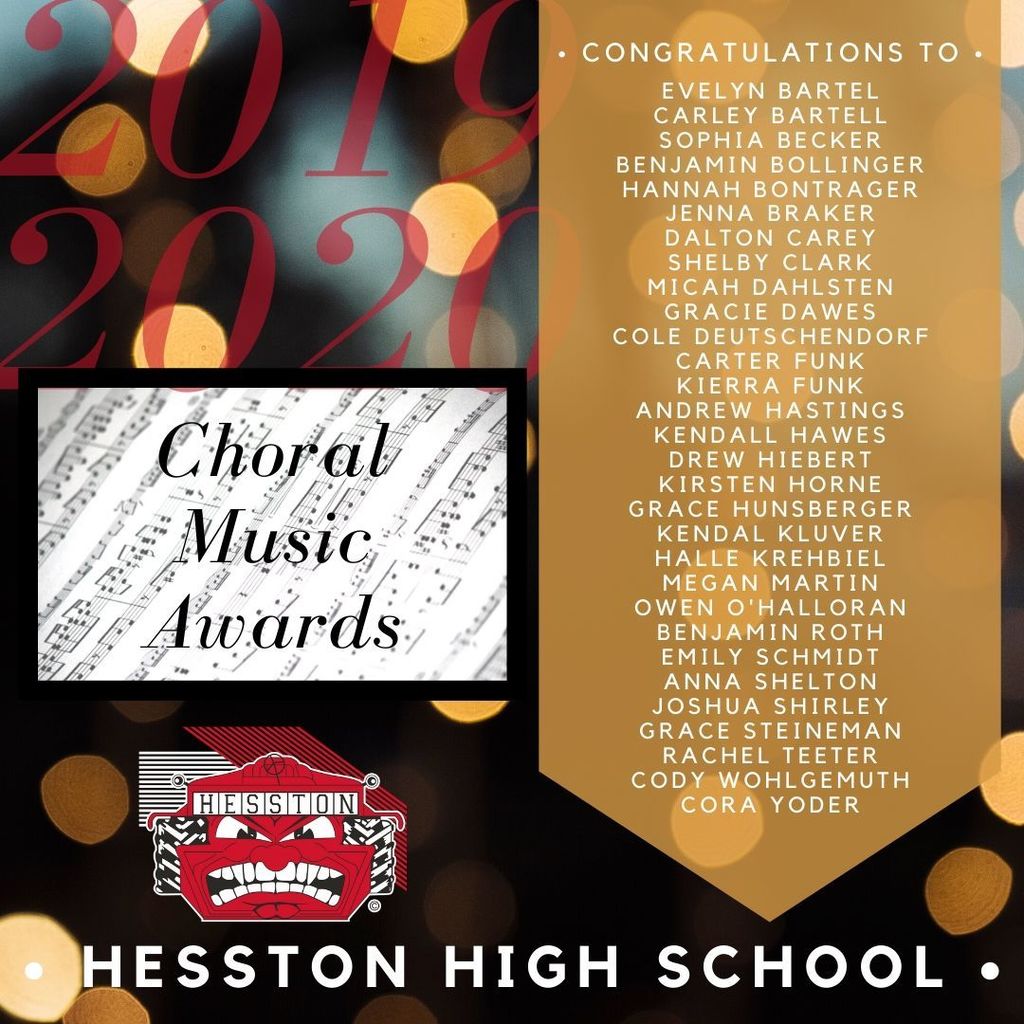 Congrats to these Audio/Visual students on their achievements and letter as part of the AV program. The produced incredible work to promote student activities including the creation of Swather Sports Network!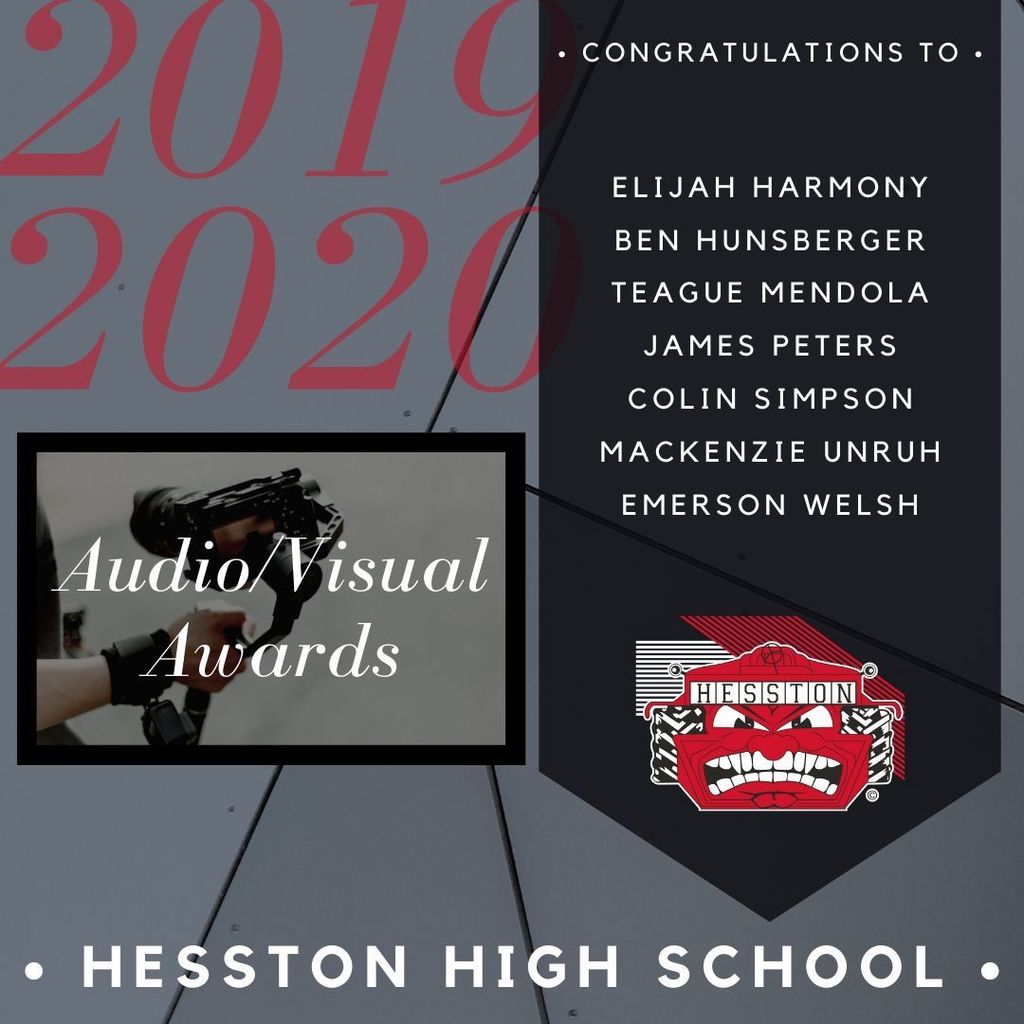 Congratulations to HHS student Jamie Krehbiel for the 2 Silver Keys and Honorable Mention she won at the Scholastic Art Awards for her drawing illustrations!

Congratulations to these students on earning a letter via the HHS Art Club. This organization developed and created some incredible projects at our school and in our community this year!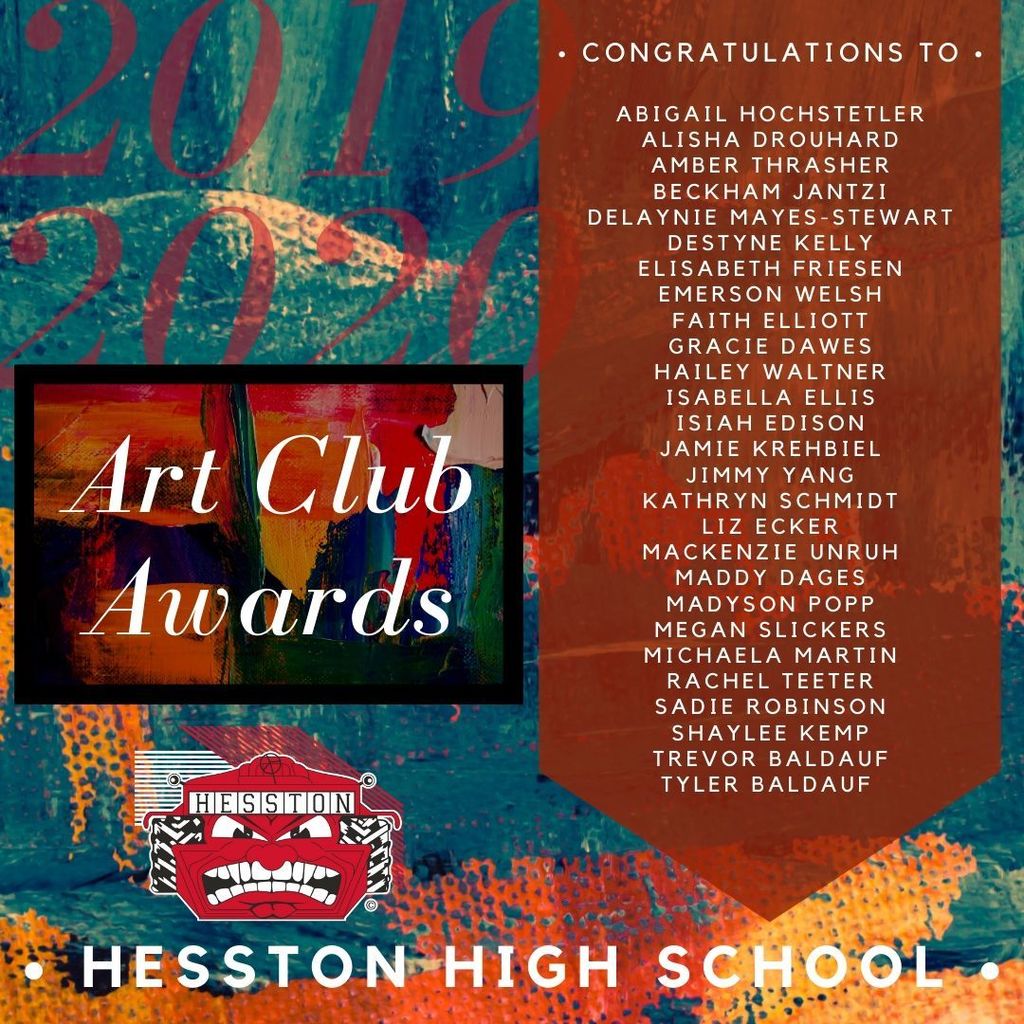 HHS Students and Parents - A reminder of check-in today! 8-9 Jrs 9-10 Sophs 10-11 Frosh Please return Chromebooks/chargers, textbooks, library books, along with any and all other school property. See you then!





SENIORS! Reminder that check-in is today from 9am - 10am! Check your email for reminders on items to have ready.

Deadline to sign up for Driver's Education is May 18! Email our program director, Phil Oelke, at
phil.oelke@usd410.net
with any questions regarding the program and to get signed up for the class.





Attention HHS parents and students, the following link is for the 2020-21 high school enrollment form. If you have not done so, please complete the form prior to May 4...
https://bit.ly/2y28vWB

The HHS Variety Show will broadcast on the Hesston High Choral Department Facebook page on May 15 at 7pm. Get your family together, make some popcorn, plug in your best speakers, and enjoy the show! Check out this sneak peek ...
https://youtu.be/gkz2WuXNFVU